"If you're weak in faith it's because you're weak in the Word!" David Berg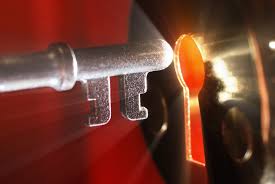 "What does it mean when you depend on something? That means you rely on it, you need it, you miss it when you don't have it, you can't live without it.
---
If we tried to go without those things, we wouldn't last long, would we? Well, that's how foolish it is to try to go without the Word!"
---
fruit in the valley of decision
"We're naturally pretty attached to the things of this world. We are earthbound, and our human tendency is to put quite a few limitations on what we want to do, or are willing to do, or even feel we can do. We set boundaries, saying, "I'll do this, but not that; I'll give up this' but not that."
Verse 2: "Every branch in Me that beareth not fruit He taketh away: and every branch that beareth fruit, he purgeth it, that it may bring forth more fruit."
"Throughout life we are faced with difficult choices, some of which mean a forsaking of something important to us. We go through breakings and we suffer loss. The Lord gives, and He takes away. We know He does it in love, but it's still often a big breaking to yield to what He has done or is doing, to trust Him, to make the decision to believe that He knows best, and to flow with His plan' no matter how painful it seems at the moment."
"Sometimes, however, that hard-earned perspective is fairly short-lived. And it's often so costly reaching that point. Wouldn't it be nice if we could carry that perspective through our lives much more consistently?"
Verse 5: I am the vine, ye are the branches: He that abideth in Me, and I in him, the same bringeth forth much fruit: for without Me ye can do nothing."
"How do we reach that level of passion? How do we come to that point where Jesus truly is enough? When life is easy and you're not having any big battles, this concept can seem so far off or foreign, and even undesirable.
Verse 8:"Herein is My Father glorified, that ye bear much fruit; so shall ye be My disciple."
When you've just been through something really heavy that has touched you deep down at the core of your faith, and you've made decisions there in the valley of testing that Jesus is enough for you, then you can relate to this concept, and you don't ever want to lose that feeling. You know it was hell getting there, but once you have it, you have such peace and confidence in Jesus, and you find such comfort in the Word. You know within yourself that it was at that point that your spiritual life blossomed.
Yet so often we forget those promises and instead cling so tightly to something here and now, so afraid of losing something that we value, and thinking that our way will make us happier than His way."
And it is verse 9: As the Father hath loved Me, so have I loved you: continue in My love." That we want to share more thoughts with you tomorrow as we discover how to bear more fruit in the valley of decision.
All comments in this blog were by Maria Fontaine. https://activated.org/en/component/k2/itemlist/user/52-mariafontaine