"Faith is actually a stand you make because of your belief. You take a stand of faith on some truth, based on God's love and His Word."
Remember, faith is blind to failure or defeat. Faith is also able to quench or withstand any attack of the Enemy.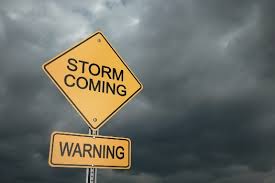 To endure means to persevere, to resist, to have the strength to not give up. It means that your roots are so deep and your stance is so strong that nothing is going to move you.
"I'm not saying it's easy. I'm saying if you have real faith you simply have to make your stand on it, come hell or high water."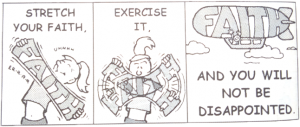 "If your faith is growing weaker, then you know you are not fighting effectively enough, and you need to examine your foundation' examine your weapons, examine your faith, look at THE Word, look at how you're fighting and find out where your weak spot is that is getting attacked and becoming weaker"
"Faith is a dangerous game, for if you don't have faith in a certain area or a certain circumstance; don't pretend that you have it. What I want you to do in each situation is to make your stand on faith, not on false faith. Remember, faith knows. Faith knows what the truth is, and it is the foundation of where you should stand. And then, having done all, stand. It's as simple as that." Galatians 6:13,14.
Tried in the Fire
"Faith is the indestructible steel of the spirit world. Nothing can quench it, break it, or move it. But to become that strong, to actually have your faith grow into that indestructible substance, it has to be tried in the fire, just like steel, then put in the water, then put in the fire again, hammered, shaped into the type of faith you want' put in the water again, and back in the fire."
Faith is Knowing
"The Lord often allow a space for endurance to show itself. For if your roots are planted deep enough and if the stance is strong enough, no affliction, no persecution, no buffeting, no spiritual attacks, no words, no winds, no rains, no bad news, nothing is able to move it! If in a particular situation you have real faith, faith is knowing, and nothing will be able to uproot that knowledge."
"Faith requires a period of unquestioning perseverance, unswerving trust, before it sees the results, and this period is called endurance. Many of the martyrs refused deliverance that they might obtain a better resurrection, they chose to endure the fire and the persecution so that their rewards would be greater." Hebrews 11:2.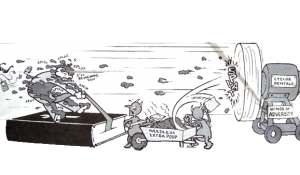 Job 13:15
"I'm not saying it's easy. I'm saying if you have real faith you simply have to make your stand on it, come hell or high water. Remember Job's stance: Though He slay me, yet will I not give up my stand of faith. I will still believe! Do you have that kind of faith? If you do, then you will reap the rewards as Job did. His faith stood the test and came out better than gold."
How to Endure. . .How to Endure. . .How to Endure. . .How to Endure