EMWA
If you want to know about us, then that's easy, we are about Jesus. And He is a whole lot. "And there are also many other things which Jesus did, the which, if they should be written the every one, I suppose that even the world itself could not contain the books that should be written." John 21:25
Extra Mile West Africa is a Christian community committed to sharing the message of God's love with people. We seek to bring hope and spiritual renewal through the unconditional love of Jesus Christ that knows no borders or boundaries of race, creed, or social status. We strive to make a difference in our world by offering spiritual solutions for the challenges of life and translating God's love into actions that manifest kindness and compassion and improve the lives of others. We endeavor to follow the example of Jesus, whose ministry was "to preach the Gospel … to heal the brokenhearted, to proclaim liberty to the captives and recovery of sight to the blind" (The Bible, Luke 4:18 NKJV).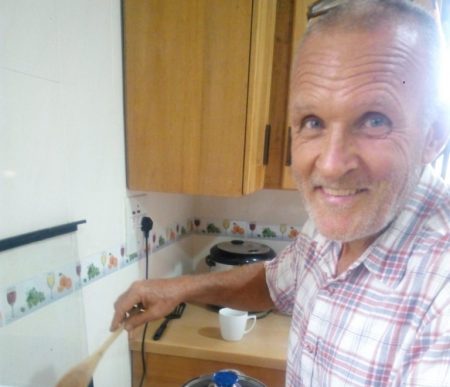 We are committed to
Making the World a Better Place:
Our passion is to change the world through empowering people to develop a personal relationship with Jesus, and in turn, to change their part of the world. We seek to share the good news of God's love and salvation with people in all walks of life.
Spiritual Development: Promoting personal spiritual growth. We provide Christian-based resources that promote personal spiritual development and growth in the application of Christian values and ethics to everyday life. Humanitarian Assistance: Enhancing the quality of life of the disadvantaged.
We engage in humanitarian mission work, seeking to meet the needs of the underprivileged through job creation and food security programs like beekeeping.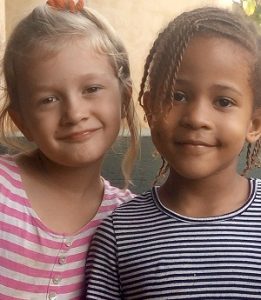 children are our heritage
Children are a gift of God which He blesses and entrusts us with, for "children are a heritage from the Lord; and the fruit of the womb is a reward" (Psalm 127 :3). We believe that it is the responsibility of Christian parents to lovingly care for their children, as well as to impart godly principles and moral values to them, and a respect and love for God and others (Ephesians 6:4).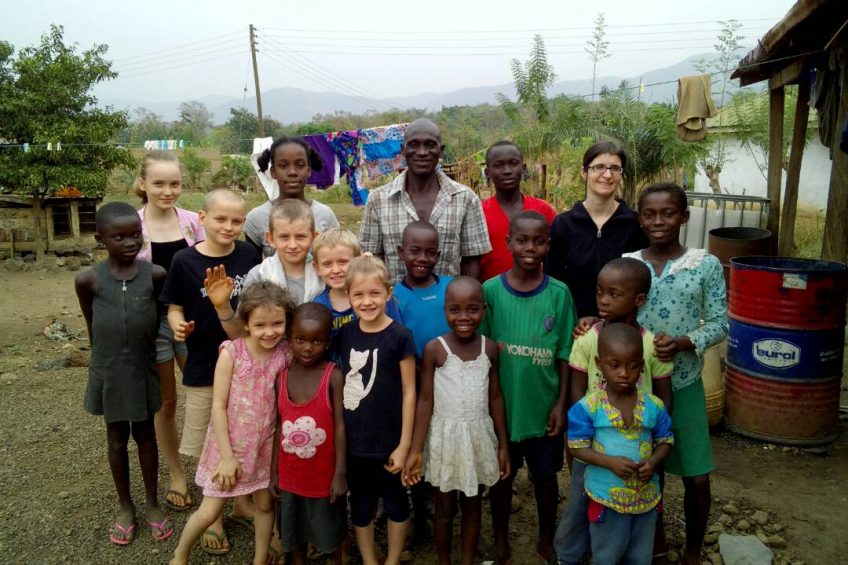 Meet the Farmer
2 Corinthians 9:7
The farmer and what he has taught us about giving. There are those that talk about giving and there are those that just do it and do it with a smile. This is Mr. Danso! To paraphrase what Jesus said in Mark 12:44: "For all they did cast in of their abundance; but 'he' of 'his' want did cast in all that 'he' had, even all 'his' living." In our first full year of living in his village "our farmer" has liberally shared his harvest of cassava, coco-yams, maize, and bananas. Now that's no small give if you consider the fact that our mission has eighteen members!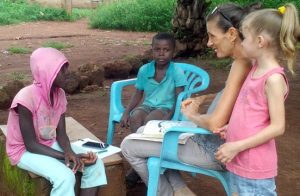 a non-government organization
and missionaries with a message
Extra Mile West Africa was established in English speaking, Ghana, West Africa in 1998 as a community development organization. We are a non-profit, non-governmental organization registered with the Department of Social Welfare; registration # D.S.W./1087. All full time members of EMWA are non-denominational Christian missionaries. Please see OUR BELIEFS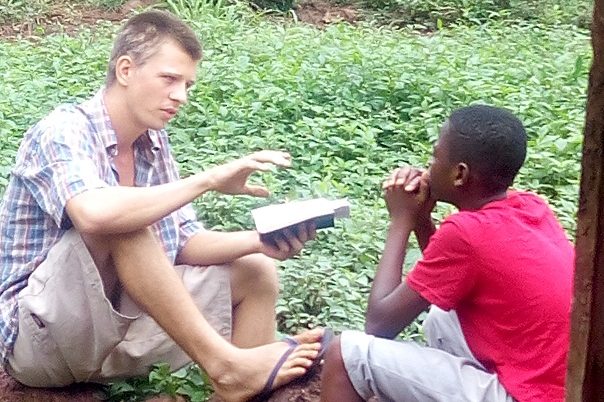 making disciples of all nations
the army of the lord grows
Christians were commanded to "go into all the world and preach the message of God's love to all nations." We were also commanded to make disciples of those we preach too. Many Christians have the mistaken idea that sitting in church on Sunday or Saturday is God's service. The true Gospel of Jesus Christ is bound in shoe leather, mine and yours. That's how we got to hear about Jesus. A disciple of the King of King crossed the seas to tell us about the Good News. Now that's service. Sitting in church with your friends is fellowship, something you do after the battle, after your service in the highways and byways of this world.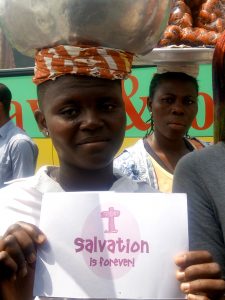 the greatest gift ever given to man
and we tell the world about it
Wherever we go, and whoever we meet, we tell them about Jesus and how much He loves them, and about the great sacrifice He made for them. Why do we do this? Well for one, its what Jesus asked us to do. Number two; because the world has nothing to offer man that will ever satisfy or truly make him happy. Jesus offers, life, warmth, happiness, meaning for life and eternal life after we pass from this life. Why wouldn't anyone want that? The world would have man believe there is nothing more to life than what he sees, touches and feels. We are a voice of opposition to that fallacy, we are a voice in the wilderness of this world; saying come and drink of the waters of life freely, and you shall be satisfied.
About our blog
fighting Satan in his own back yard
Was inspired by the lives and experiences of three Christian missionary families who have had more than thirty years of continual service on mission fields around the world. Their lives of faith and dedication should inspire you to greater heights in your personal walk and service for Jesus. Remember we are given only one life to live, it will quickly pass, only what's done for Christ will last. This blog may well be the most important cross-road in your life. By applying the lessons, suggestions and plain good advice written in this blog you will be well equipped to fight Satan on his own turf. Satan fears even the weakest saints of God who knows how to wield the mighty weapon of the word of God. GO TO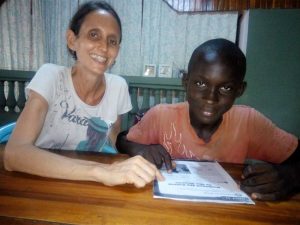 Our faith
is in the son of god
We believe that God cares for each of His children, and seeks to guide, support, comfort, strengthen, and provide for them. Our faith empowers us to trust Him for the challenges of life, even if we don't always understand His ways or why He allows the difficulties we face. As we commit our lives, hopes, and future into His loving hands, we trust that God will fulfill His promises to us. He will cause everything that those who love Him encounter in life to ultimately work together for their good (Romans 8:28).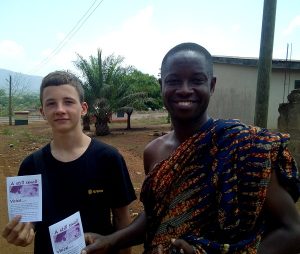 heavenly communication
our very own dedicated spiritual link
We believe that God seeks to communicate with people. He desires to be a close presence in each person's life, and to provide guidance, encouragement, and instruction. He speaks to the hearts of all who seek Him, both through imperceptible means and visible signs of His presence.
And why not? We are spiritual beings, created by God to love Him. Jesus called us His Brides. Honestly, would a truly loving husband abandon his wife in the wilderness without any means of communication, let alone leave her with no form of sustenance? Why be carnal minded about this. He is there, just on the other side of the spiritual veil, pick up the phone and talk to Jesus! All it takes is faith!
Photo page
On the field and some for fun