"Desperation in prayer is the second most important factor in what makes a prayer powerful. The number one factor is faith—the belief that Jesus can and will do it."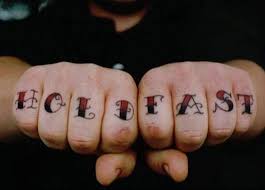 "take up your cross" and bear it bravely and just do it because I say so (Luke 9:23; 2 Timothy .2:3)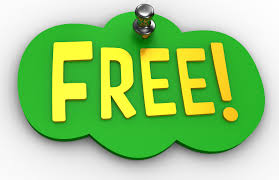 Call on the Key of Heavenly Communication to unlock a store house of heavenly advice.
ask me everything
"Lord, teach us to pray" (Luke 11:1)
"To cry out to the Lord in prayer is something that should come naturally to every truly
born-again child of God. God expects each of His children, those who really know Him, to
touch Him personally and make direct contact with Him, not just through somebody else's
prayers or faith. Therefore each of us must learn to individually make personal, intimate
contact with the Lord through prayer, the heavenly link, the divine telephone between us
and heaven.
The Lord loves to give us answers to our problems and questions and troubles, and He
wants us to ask Him for His guidance. He says, ―Ask, and it shall be given you; seek, and ye
shall find; knock, and it shall be opened unto you: For everyone that asketh receiveth; and
he that seeketh findeth; and to him that knocketh it shall be opened.
He even goes on to say, ―For what man is there of you, whom if his son ask bread, will he
give him a stone? Or if he ask a fish, will he give him a serpent? If ye then, being evil, know
how to give good gifts unto your children, how much more shall your Father which is in
heaven give good things to them that ask Him?
So don't ever think you have to try to figure out all your problems and decisions yourself.
Get down in prayer and get God's answers. He says, ―Call unto Me, and I will answer thee,
and show thee great and mighty things which thou knowest not. Heavenly Communication
prayer is active service
"Prayer is just one of those things that doesn't come naturally for man, and although Jesus makes it easier for us to pray, He can only make it so easy, and then it falls to us to "take up our cross" and bear it bravely and just do it because He says so." (Luke 9:23; 2 Tim.2:3).
"As a soldier, there are many things that you may be asked to do that are part of the duties of being a soldier.You may be asked to do guard duty that keeps you up all night. Something like that isn't "fun" or something you jump at the chance to do naturally. Such things are, however, a part of the life of a soldier and must be done in order to fulfill your duty and live the life you have chosen.Prayer is one of those things. It requires a lot of work, but it returns great dividends."
when we come to our limit
"The reason the Lord requires us to ask in prayer and strive in prayer is because we need to take an active part in the prayer process, the Lord has forbidden Himself to do it all for us. The way the rules of this Earth are set up, almost everything that you can do for yourself, you must do for yourself, and Jesus is not going to step in for you and do miraculously what you could do physically. Yes, you need to depend on His power, but that is after you have met and satisfied the conditions and circumstances that you are physically able to take care of. You have to come to the limit of what you can do, and you have to put the rest in My hands, before I can take over." Art of War Pt. 4
---
Heavenly Communication is a two-way street. You talking to Jesus, and you listening for the answer. If you are an open, receptive and a full-of-faith vessel, He will give you the answers to your problems.